Attention A T users. To access the menus on this page please perform the following steps. 1. Please switch auto forms mode to off. 2. Hit enter to expand a main menu option (Health, Benefits, etc). 3. To enter and activate the submenu links, hit the down arrow. You will now be able to tab or arrow up or down through the submenu options to access/activate the submenu links.

SECRETARY'S ADVISORY COMMITTEE
SECRETARY'S ADVISORY COMMITTEE
SECRETARY'S ADVISORY COMMITTEE
SECRETARY'S ADVISORY COMMITTEE
Committee Recommendations | Meeting Summaries |
Committee Members | Membership Nominations |



Veterans Rural Health Advisory Committee
In 2008, the Secretary of the U.S. Department of Veterans Affairs (VA) chartered the Veterans Rural Health Advisory Committee (VRHAC) to study and analyze the challenges rural Veterans face when accessing health care and to advise the Secretary accordingly. VRHAC members:
Identify barriers to providing health care services to Veterans in rural communities
Recommend solutions that facilitate improved access to Veterans' health care in rural areas
VRHAC consists of 12 appointed members and 3 ex-officio members, appointed by the Secretary of VA. Members include rural health experts in academia; rural health professionals; state Directors of Veterans Affairs; leaders of Veterans Service Organizations; and rural Veterans. VRHAC members are led by a Committee Chair and supported by the Office of Rural Health.
Committee Recommendations
Each year, the Committee members request annual updates from and dialogue with subject matter experts at the federal, state and local levels to understand the rural Veteran care landscape. The Committee reports directly to the Secretary with recommendations that inform VA's national priorities, policies and approaches on how rural Veterans receive care and services. Recent VRHAC recommendations include:
The Committee also works to see firsthand how national policy, health care and services work at the local level. VRHAC members have participated in rural site visits to identify barriers to care and to elevate successful initiatives.
Membership Nominations
The Committee meets in person twice a year and may meet at other times by teleconference as needed. Members serve an initial two- or three-year term and the Secretary may reappoint members for an additional term of service. During the course of their term, Committee members are expected to attend all meetings and to contribute their time and expertise to Committee projects.

Nomination packets should include a letter of interest, letter(s) of recommendation, resume and a biography. Letters of recommendation are encouraged but not required.

Self-nominations are welcome. Third-party nominations must indicate that the nominee has been contacted and is willing to serve.

It is the potential candidate's responsibility to identify possible conflicts of interest that might affect their objectivity in making recommendations to the Secretary. If a potential conflict is identified, detailed information about the possible conflict (such as employment, research grants and/or contracts) must be provided for evaluation.
VRHAC Application Form
Submit nomination packets via email or mail to:
Email: VRHAC Manager, VRHAC@va.gov

Mail:
Ms. Judy Bowie, VRHAC Manager
Office of Rural Health
Mail code - 10P1R
810 Vermont Ave., NW
Washington, DC 20420
For more information about nominations, email the Office of Rural Health at VRHAC@va.gov. Emails sent to this email address are not secure. Please do not include personal data.
Meeting Summaries
Committee Members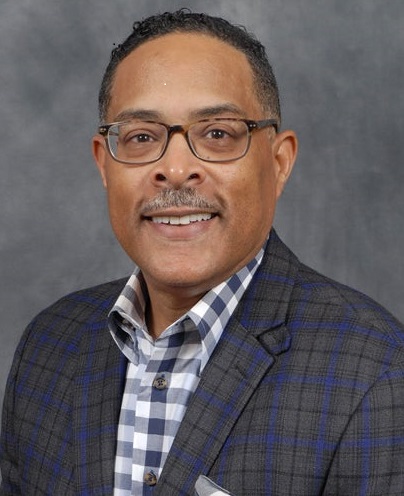 Chair: Marcus Cox

Marcus Cox, PhD, is an Associate Dean for the College of Arts, Director of the Center for Continuing Studies, and a Professor of History at Xavier University of Louisiana. He earned his PhD in History from Northwestern University. Dr. Cox specializes in African American civil-military history, the Modern Civil Rights Movement, African American history, and U.S. history post-1945. He is the author of over two dozen articles, reviews, and book chapters in peer-reviewed journals and academic publications on the history of African American military history, black higher education and military training programs at black colleges and universities.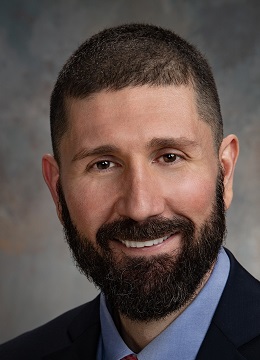 David L. Albright
David L. Albright, PhD, MSW, is a University Distinguished Research Professor and serves as the Hill Crest Foundation Endowed Chair in Mental Health Research at The University of Alabama. He is committed to public policy and administrative leadership aimed at improving the health, well-being, safety, and prosperity of vulnerable populations, rural and underserved communities, and our country's military Veterans. He has published widely and is the recipient of federal, state, and foundation research grants and contracts.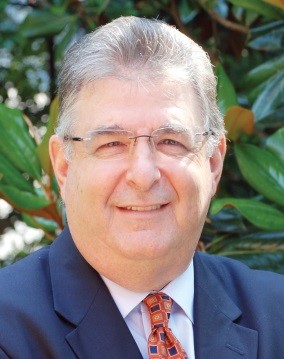 Andrew Behrman
Andrew Behrman, MBA, has worked in the health care industry for over 40 years. Since 2002, he has served as the President and CEO of the Florida Association of Community Health Centers, helping the federally qualified health centers increase their efforts to provide access to primary health care to our State's most vulnerable. Prior to this, Mr. Behrman served as the CEO of the Lake Okeechobee Rural Health Network where he developed and implemented a rural managed care health insurance product. He also served as the Executive Director of the Everglades Area Health Education Center (AHEC), and assisted in the development of the Florida Statewide AHEC Network. Mr. Behrman began his career in health services administration at Mount Sinai Medical Center in Miami Beach.
Mr. Behrman serves on numerous statewide and national legislative, policy, and governmental committees and organizations. He served as Chairman of the National Rural Health Association's (NRHA) Health Policy Congress, the policy making body for NRHA and a member of NRHA's Board of Trustees, and currently serves on the National Rural Veteran's Advisory Council. He has a strong background in legislative issues and policy development, managed care, health systems, and organizational leadership strategies. Mr. Behrman has authored numerous articles and publications in areas of healthcare, strategic development, organizational dynamics, and leadership and has presented at state and national conferences. As a Pilot, Mr. Behrman serves with the Veterans Airlift Command, providing flights for wounded veterans for health and other services and with South Florida Honor Flight. He holds a BS in Health Services Administration, and an MBA from the University of Florida. Mr. Behrman proudly served in the United States Navy and was deployed with the USS America to Vietnam in 1972.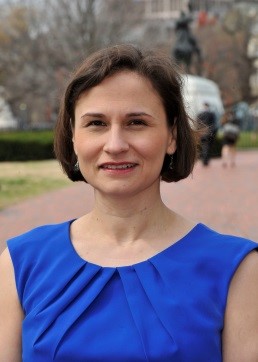 Stephanie Birdwell

Stephanie Birdwell is the Department of Veterans Affairs' Director, Office of Tribal Government Relations (OTGR), which is located within VA's Office of Intergovernmental Affairs. The OTGR serves as a staff office advising the Secretary of the VA on all tribal consultation and engagements with tribal governments. Ms. Birdwell works with four VA tribal government relations specialist located across the country, who focus on managing a portfolio of relationships between all aspects of the VA and tribes. The OTGR was established in 2011 as part of the agency's effort to implement the VA tribal consultation policy and enhance relationships with tribal governments in an effort to effectively reach and serve Veterans across Indian Country.
Ms. Birdwell has over twenty-years of professional experience working in Indian Affairs, at both the federal and tribal government levels. She earned her Master's Degree in Social Welfare from the University of California at Berkeley and her Bachelor's Degree in Journalism from the University of Oklahoma. On a personal note, she is an enrolled member of the Cherokee Nation of Oklahoma, and is the mother of twin daughters. Ms. Birdwell was inspired to become a social worker by her father, Dwight Birdwell, a Vietnam Veteran.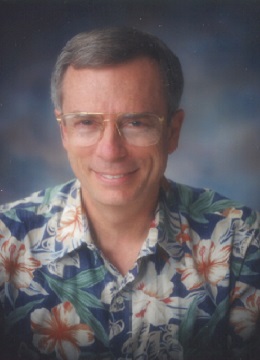 Thomas Driskill

Prior to joining OVS, DOD, SOH as Healthcare Coordinator in 2021, Col. Driskill served 8 years as Rural Health Coordinator, VA Pacific Islands Health Care System preceded by 13 years as President & CEO Hawaii Health Systems Corporation with 15 hospitals located throughout Hawaii following retirement from a career in the US Army. Mr. Driskill is a retired US Army Colonel, Medical Service Corps, with 29 years of active-duty, during which he commanded both a Medical Battalion and a Medical Brigade and served tours of duty in Vietnam, Southern Germany, Berlin, and multiple USA locations including Hawaii where he was Deputy Commander / Chief of Staff Tripler Army Medical Center and Washington DC where he was Deputy Commander / Chief of Staff / Acting Commander Walter Reed Army Medical Center. He holds a BBA from Wake Forest University and an MBA from DePaul University. He is also a graduate of the yearlong US Army War College and yearlong VA 2011 Leadership Course.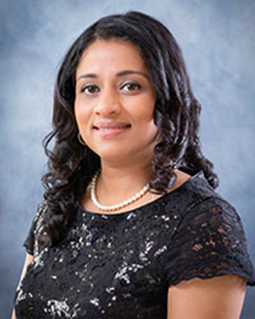 Pavithra Ellison

Pavithra Ellison, MD, is the Perioperative Medical Director at the West Virginia University (WVU) Medicine Children's Hospital and an Associate Program Director at the WVU Medicine Department of Anesthesiology. She earned her MD from Annamalai University in India and her Masters in Medical Management (MMM) from Carnegie Melon University. Dr. Ellison is a board-certified Anesthesiologist with a strong clinical focus. In addition to holding several leadership positions at WVU, she is the chair of the national committee on rural access to anesthesia care for the American Society of Anesthesiologists (ASA).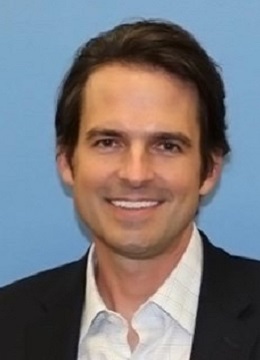 M. Bryant Howren

M. Bryant Howren, PhD, MPH is an Associate Professor in the Department of Behavioral Sciences and Social Medicine in the Florida State University (FSU) College of Medicine. He is also the Director of the Florida Blue Center for Rural Health Research and Policy at FSU. Prior to joining FSU in 2019, Dr. Howren served as the Co-Director of the VHA Office of Rural Health Veterans Rural Health Resource Center in Iowa City, IA for over 7 years and is a former VA Health Services Research & Development postdoctoral fellow. He also currently serves on the Florida Rural Health Association Board of Directors, the UF Health Center for Health Equity and Social Justice Advisory Board, and is a Community Engagement Core lead for the UF-FSU Clinical and Translational Science Institute. Dr. Howren is trained as a health psychologist and has conducted extensive research in the areas of mental and behavioral health and access to care. Much of his recent work focuses on rural Veterans receiving care in the community and understanding how best to increase access and coordinate care between VA and federally subsidized community health partners.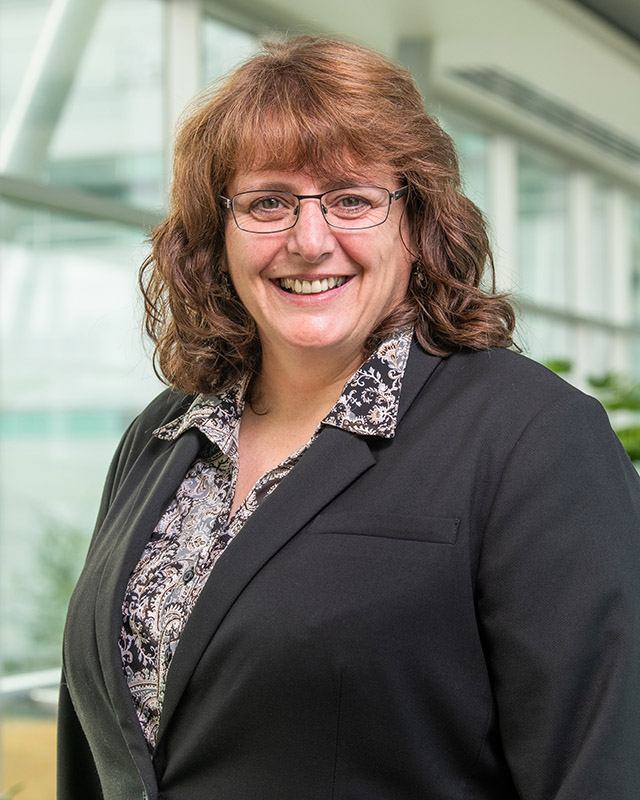 Vanessa Meade

Vanessa E. Meade, PsyD, LCSW, is an Assistant Professor at the University of Alaska – Anchorage (UAA) School of Social Work. She holds a Doctor of Psychology degree from Alaska Pacific University. Dr. Meade is a U.S. Army/Gulf War Veteran, a former Alaska State Trooper, and a licensed psychologist and clinical social worker in Alaska. Her doctoral studies focused on mindfulness-based practices for women Veterans. In addition to her academic work, Dr. Meade facilitates mindfulness-based retreats and programs, is a qualified teacher of Mindfulness-Based Stress Reduction (MBSR), and a certified mindfulness teacher through the Engaged Mindfulness Institute. She also founded a non-profit for women Veterans in Alaska.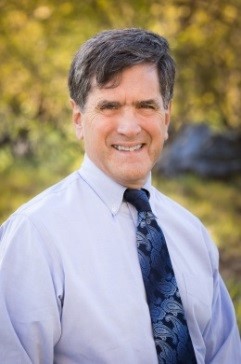 Keith Mueller
Keith J. Mueller, Ph.D., is the Interim Dean of the College of Public Health, and Gerhard Hartman Professor in Health Management and Policy, University of Iowa. He is also the Director of the RUPRI Center for Rural Health Policy Analysis and Chair of the RUPRI Health Panel. He has served as President of the National Rural Health Association (NRHA) and as a member of the National Advisory Committee on Rural Health and Human Services. He has also served on national advisory committees to the Agency for Healthcare Research and Quality, and the Centers for Medicare & Medicaid Services. He has published more than 220 scholarly articles and policy papers, and received awards recognizing his research contributions from NRHA, RUPRI, and the University of Nebraska. In 2016 he received the University of Iowa Regents Award for Faculty Excellence. His PhD is in Political Science from The University of Arizona, and he completed a faculty fellowship with The Johns Hopkins University.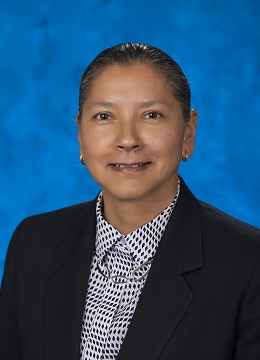 Juanita Mullen

Juanita J. Mullen is an enrolled member of the Seneca Nation of Indians (Keeper of the Western Door), Cattaraugus Indian Reservation located in western New York. She retired from the Department of Veterans of Affairs, Office of the Secretary, Washington, D.C., January 2022 as the American Indian/Alaska Native Veterans Liaison for the Center for Minority Veterans. She worked with Tribal Governments for over 21 years to include working with their Veterans. Ms. Mullen is also a retired Air Force Veteran after 20 years of service since 2000. Half of her career was spent serving under Headquarters U.S. Air Forces Europe. She has received numerous medals to include the Air Force Achievement Medal, Air Force Commendation Medal, National Defense Service Medal, NATO Medal, and the Air Force Outstanding Unit Award. Ms. Mullen has a Master of Science Degree in Administration from Central Michigan University, Michigan, and a Bachelor of Science Degree in Management from University of Maryland University College, Maryland. She is also a graduate of Leadership VA for 2011.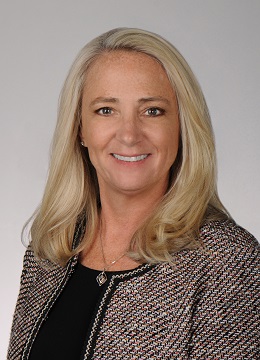 Angela Mund

Angela Mund DNP CRNA serves as the Chair of the Department of Clinical Sciences at the Medical University of South Carolina, a comprehensive health sciences center. She has 10 years of service in the United States Army Reserves, providing anesthesia care to our nations active-duty military and veteran retirees, including serving at Brooke Army Medical Center during Operations Iraqi and Enduring Freedom. She has been a registered nurse for over 30 years and an advanced practice registered nurse since 1998. Dr Mund is a graduate of the Minneapolis Veterans Affairs Nurse Anesthesia Program and worked at the Minneapolis VA for over 10 years as a staff Certified Registered Nurse Anesthetist in both the main operating room and the pain clinic. She is the past-president and prior executive director of the Association of Veteran's Affairs Nurse Anesthetists. Dr Mund is actively involved in policy and policymaking, teaching doctoral courses in healthcare policy, assisting with policymaking, and talking with state and federal legislators. She is the FY23 President of the American Association of Nurse Anesthesiology.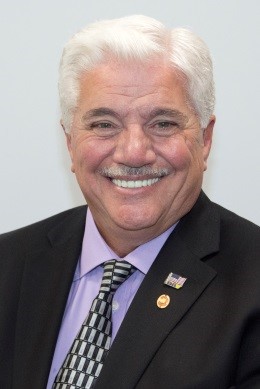 Joe Parsetich
Joe Parsetich, an Air Force combat veteran of the Vietnam War, was elected National 4th Junior Vice Commander of the nearly 1.3 million-member DAV (Disabled American Veterans) at the organization's 2017 national convention in New Orleans, Louisiana. Mr. Parsetich joined the Air Force early in 1968, and requested assignment to Vietnam. He was stationed at Tan Son Nhut Air Force Base, Vietnam, from 1968 to 1969, with the 377th Security Police Squadron. He was honorably discharged from the Air Force in 1972. Mr. Parsetich served on DAV's National Executive Committee for the 14th District from 2014 to 2016. He has been a chapter service officer since 2009, and is a past DAV Department of Montana commander. He was named Volunteer of the Quarter by the Department of Veterans Affairs in 2010. Mr. Parsetich was appointed by Secretary of Veterans Affairs Dr. David Shulkin to the Veterans Rural Health Advisory Committee in 2017. Additionally, he serves as a mentor coordinator and mentor for the Veterans Treatment Court, and has had ten of his veterans graduate the 18-month-program and successfully reintegrate back into society. He also hosts "On Point-Veterans Talk Radio" on Montana Public Radio 89.9 FM KGPR in Great Falls. Mr. Parsetich is also a board member on the Mayor's Challenge to End Veteran Homelessness in Great Falls. He serves on the board of the Cascade County Suicide Prevention Team and is a member of the Veterans Advisory Council for the Great Falls Vet Center. In addition to his various duties, he has served as a DAV volunteer van driver and on the Military Funeral Honor Guard. Mr. Parsetich and his wife, Meg, reside in Great Falls, Montana. Between them they have seven children, three foster children, 34 grandchildren and six great-grandchildren.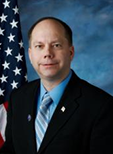 Lonnie Wangen
Lonnie Wangen has been the North Dakota Department of Veteran's Affairs Commissioner since 2008. Prior to this position, Mr. Wangen served as a Quality Control Claims Investigator, Unemployment Insurance Tax Consultant, and Payroll Auditor with Job Service North Dakota the North Dakota National Guard. He also served as General Manager of RRV Ventures. Mr. Wangen was a member of the North Dakota Army National Guard for over 27 years and conducted overseas missions in Iraq, Honduras, Panama, Korea and Germany. He served as a non-commissioned officer up to and during his service in Operation Iraqi Freedom, but received direct commission to officer upon his return. In 2012, Mr. Wangen retired as the State Construction Supervisor with the Joint Force Head Quarters. Additionally, he instructed engineer tasks at the Regional Training Institute (RTI) at Camp Grafton Devils Lake—where all combat Army construction workers and engineers train. His awards include 2014 Appointed President of the National Association of State Directors of Veterans Affairs (NASDVA); 2015 Recipient of the NASDVA' Iron Mike Award; Commissioned as a Kentucky Colonel by Kentucky Governor Steve Beshear and Secretary of State Alison Lundergan Grimes; and 2016 and 2017 recipient of the VA Secretary's Abraham Lincoln "Pillars of Excellence" award presented by Secretary Bob McDonald and Secretary David Shulkin. In addition, he is a member of the American Legion, Retired Enlisted Association, Navy League, Reserve Officers Association, North Dakota National Guard Enlisted Association and Lifetime member of AMVETs, VFW, DAV and Vietnam Veterans of America. Mr. Wangen has a bachelor's degree, a master's degree in management and a Masters of Business Administration from North Dakota State University. He is married with two sons and currently resides in Horace, North Dakota.
Ex Officio Members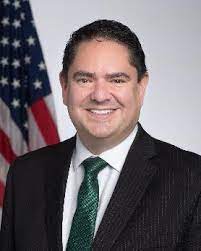 Benjamin Smith
P. Benjamin Smith, MBA, is an enrolled member of the Navajo Nation and the Director Office of Tribal Self-Governance (OTSG) for IHS. IHS is an agency within the U.S. Department of Health and Human Services and the principal federal health care provider and health advocate for American Indians and Alaska Natives. As the Director of the OTSG, Mr. Smith oversees all aspects of the administration of the Tribal Self-Governance Program authorized by Title V of the Indian Self-Determination and Education Assistance Act. This includes determining eligibility for participation in the IHS Tribal Self-Governance Program, providing information, technical assistance, and policy coordination in support of IHS tribal self-governance activities. The OTSG provides policy analysis and development support to tribal governments and the Director in the evolving area of self-governance and tribal/federal government relationships. Mr. Smith provides oversight to ensure the IHS meets its requirement for tribal consultation and carries out a wide range of agency functions critical to the working partnership between the IHS and the 566 federally-recognized tribes. Prior to his federal service, Mr. Smith worked as a self-governance specialist for the Choctaw Nation of Oklahoma performing research, advisory services, and consultation on health programs with national, state, and local health departments. Mr. Smith has received several IHS National Director's Awards for his contributions to tribal consultation activities, IHS strategic plan updates and the agency lead negotiators curriculum. He has also received numerous IHS Superior Support Service awards for his involvement on IHS/tribal workgroups and special projects. In 2003, American University conferred Mr. Smith a Lou Torres Graduate Fellowship to promote American Indian and Alaska Native (AI/AN) involvement in international affairs. At the same time, he assisted in building, promoting, and honoring self-sustaining AI/AN communities through educational assistance. Mr. Smith received his Master of Business Administration degree from George Washington University, a Master of Arts degree in International Peace and Conflict Resolution from American University, and a Bachelor of Arts degree from Brigham Young University. He is also one of the Navajo Nation's Chief Manuelito Scholars.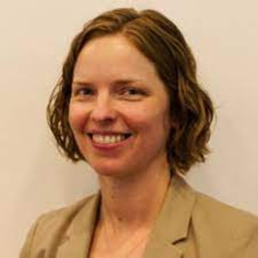 Kristi Martinsen
Kristi Martinsen joined the Federal Office of Rural Health Policy (FORHP) in the Department of Health and Human Services' Health Resources and Services Administration (HRSA) in 2006. She has been the Director for the Hospital-State Division, working with the State Offices of Rural Health, Rural Hospital Flexibility Program and Small Hospital Improvement Program grants since 2009. At FORHP she oversees efforts targeting support to rural hospitals, including the Medicare Beneficiary Quality Improvement Project supporting Critical Access Hospital. At HRSA since 2001, Kristi has also worked in the Bureau of Primary Health Care. Kristi received a Master's Degree in Public Management from the University of Maryland. She earned bachelor's degrees in sociology and Spanish from the University of Maryland.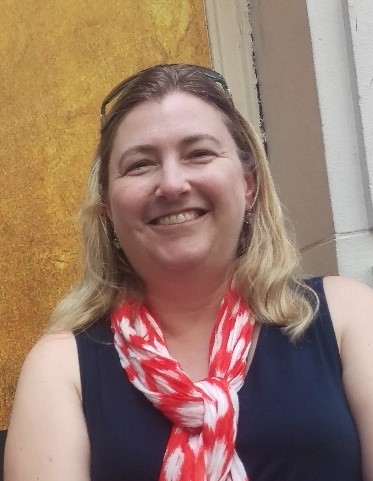 Kellie Kubena
Kellie Kubena has served as the Deputy in the Rural Development Innovation Center since early 2019. In her role as Deputy, Kellie provides executive leadership to the Strategic Engagement Division that leads RD's efforts to strategically engage partners to maximize the impacts of RD's programs. Kellie also leads the team fulfilling the Rural Health Liaison role for USDA. Prior to that, Kellie served as the Director of the Engineering and Environmental Staff (EES) in USDA's Rural Utilities Service Water and Environmental Programs. During her tenure as Director of EES, Kellie also served as the Acting Assistant Administrator for Water and Environmental Programs in 2017 and the Acting Deputy Assistant Administrator for the Telecommunications Program in 2018. Prior to joining USDA in 2015, Kellie served in various positions over 17 years at the U.S. Environmental Protection Agency, including as the chief of the Sustainable Communities Branch in the Office of Wastewater Management helping small and rural communities gain access to and sustain their wastewater treatment. Kellie has a Bachelor's degree in Wildlife and Fisheries with a minor in Oceanography from Texas A&M University and a Master's degree in Fisheries from the University of Washington.


Past Members:
Charles Abramson, 2008 - 2013
James Ahrens (past chair), 2008 - 2013
Cynthia Barrigan, 2008 - 2013
Bruce Behringer, 2008 - 2013
Verdie Bowen, 2012 - 2017
Caleb Cage, 2012 - 2014
Janice Casillas 2012 - 2016
Gary Cooper, 2013 - 2015
Michael Dobmeier, 2008 - 2013
James Floyd, 2008 - 2013
Ronald Franks, 2008 - 2011
Rachel Gonzales-Hanson, 2008 - 2013
Hilda Heady, 2008 - 2013
Kevin Kelley, 2015 - 2017
Maj Gen John Libby, 2008 - 2012
Syreeta Long, 2013 - 2016
Adm. W. Clyde Marsh, 2012 - 2013
John Mengenhausen, 2013 - 2017
Robert Moser, 2008 - 2012
Margaret Puccinelli (past chair), 2012 - 2017
Randy Reeves, 2015 - 2017
W.J. "Buck" Richardson, 2012 - 2017
Thomas Ricketts, 2008 - 2012
Donald L. Samuels, 2012 - 2016
Terry Schow (past chair), 2008 - 2015
Debra American Horse Wilson, 2012 - 2016
Dale Gibbs (past chair)
Graham Adams
Angeline Bushy
Brenda L. Moore
Katherine Miller
Michael McLaughlin
Deanna Lamb (past chair)
Francisco Ivarra
VRHAC in Anchorage, Alaska, April 2023

return to top